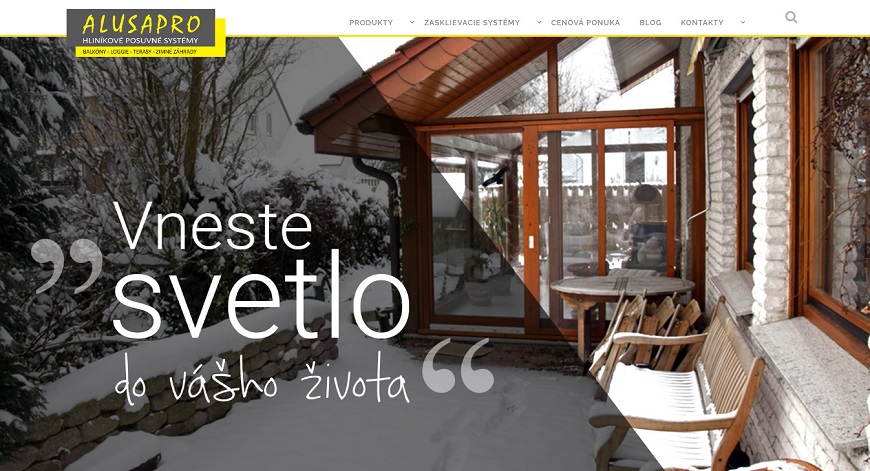 K hlavným dôvodom, prečo je zasklievanie terás výhodné, patrí ich celoročné maximálne využitie, a to nielen na posedenia, vychutnávanie rannej kávy či pestovanie exotických rastlín. A to nehovoriac o tom, že zasklievanie pomôže ušetriť aj nejaké to euro na energiách.
Prečo sa rozhodnúť pre zasklievanie terás
Terasa predstavuje príjemné miesto na relax i spoločné posedenia. Aby neboli predčasne prerušené dažďom či silným vetrom, stavte na zasklievanie terás, vďaka ktorému si doprajete rannú kávu na terase aj pri chladnejšom počasí. V teplých mesiacoch stačí otvoriť posuvné sklá a vychutnávať slnko a čerstvý vzduch. Pri dotieravejších slnečných lúčoch odporúčame výber kvalitnej tieniacej techniky, ktorú nájdete aj v našej ponuke. Dobré tienenie je základ. Zasklievanie taktiež pomáha znižovať účty za energie, keďže účinne znižuje únik tepla. Nezanedbateľnou výhodou je aj ticho. Kvalitné zasklievanie terás totiž znižuje aj hluk z okolia. Zabudnite na nepríjemné zvuky z križovatky či susedovej kosačky a užívajte si harmonickú pohodu na svojej terase.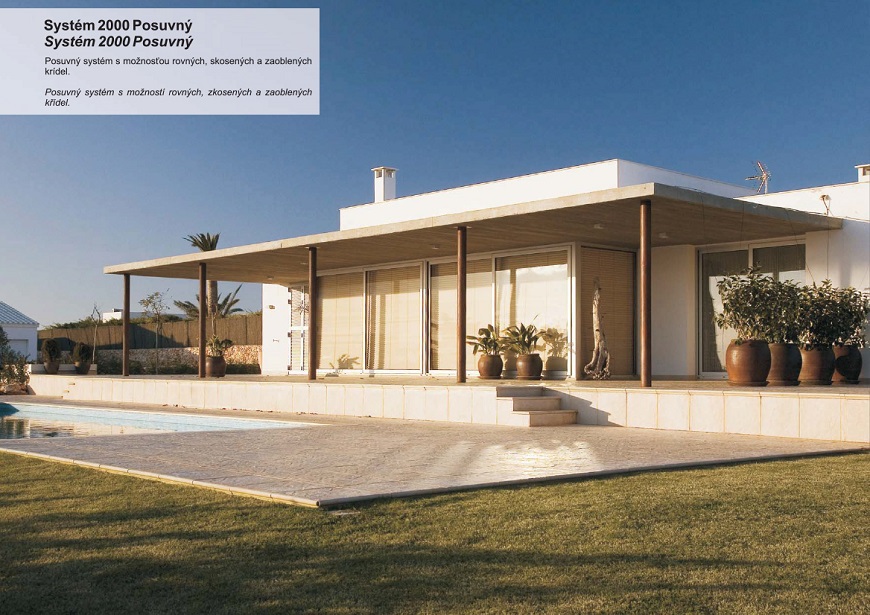 Posuvné zasklievanie terasy
Majitelia terás čoraz viac vyhľadávajú posuvné zasklievanie terasy, ktoré predstavuje vynikajúci spôsob udržania tepla v jej priestore. Ak uvažujete o vytvorení zimnej záhrady, posuvné zasklievanie terasy pre ňu vytvára ideálne prostredie. Každopádne, posuvné zasklievanie terasy môžete využiť na viacero účelov – už spomínané šetrenie financií na energie, rozšírenie priestoru na bývanie, ako aj na pestovanie exotických rastlín (na terase bude príjemne teplo). Zasklenená terasa je dokonalým miestom aj na prezimovanie tunajších kvetín, ktoré si nepotrpia na vysoké teploty. Užívajte si svoj súkromný kúsok kvetinového i pohodového raja počas celého roka. Vaša terasa, váš hrad, naša starosť.